Show off and have fun at EEA's 
LIVE TALENT SHOWS
Sign up now for the 1/28/22 show!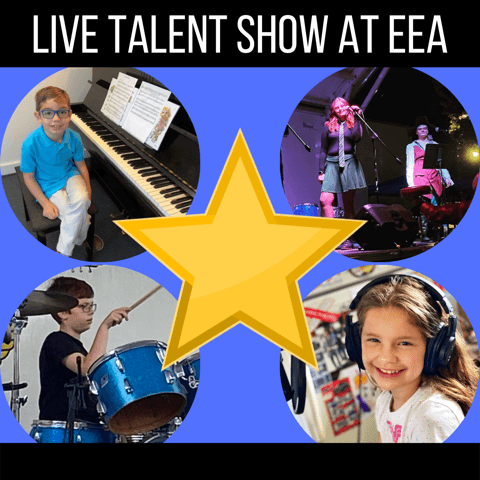 Here's your chance to showcase your talent in a live talent show with East End Arts! The theme for each show is different to keep you on your toes. There is a $5.00 registration/participation fee. You must complete the registration form below.
Ages 8-18
Begins Promptly at 7:00 p.m.
at the Carriage House at EEA
133 E. Main Street, Riverhead
Limited space! Register NOW!
See everyone soon!