Art on the Porch Art Sale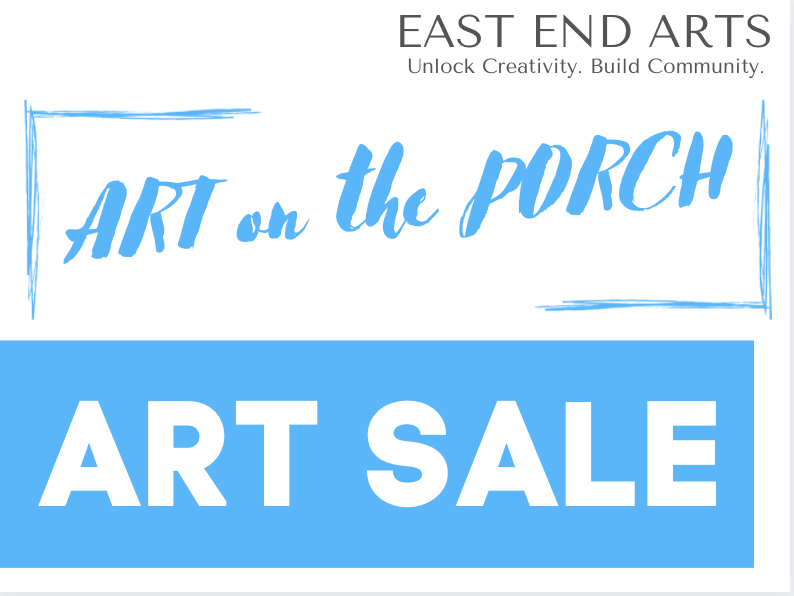 Outdoor art sales are Long Island summer staples for visitors and locals alike. EEA starts a new tradition with the introduction of Art on the Porch, a members' artworks sale to allow visitors to enjoy the sunshine and the hunt as they find their next art treasure!
We are taking over the front of our school building for an EEA Art Sale to be held during high-traffic Downtown Riverhead Arts District summer events! Member pieces hang on and around the porch of our school building at 141 E. Main St, with visibility and access from the sidewalk as well as the garden/rear of campus.
2021 Art on the Porch Art Sale dates:
Thursday July 15th
Thursday July 29th
Thursday August 12th
Thursday August 19th
Sunday September 5th
SUBMIT YOUR ART INTO ART ON THE PORCH HERE!
Art on the Porch submissions are for EEA Working Artist Members only. 
One submission = 3 pieces. Each participating Member can submit up to 3 pieces for the sale on a first come, first serve basis for a $10 submission fee.
The sale will be manned by EEA staff and volunteers. Buyers take the works at the time of sale. The submission fee is just $10 per artist per submission (3 pieces), and the commission structure remains the same 30%. Submission fee may be waived for event volunteers. Drop off is no later than the Monday prior to the event. Drop off details will be given upon submission.