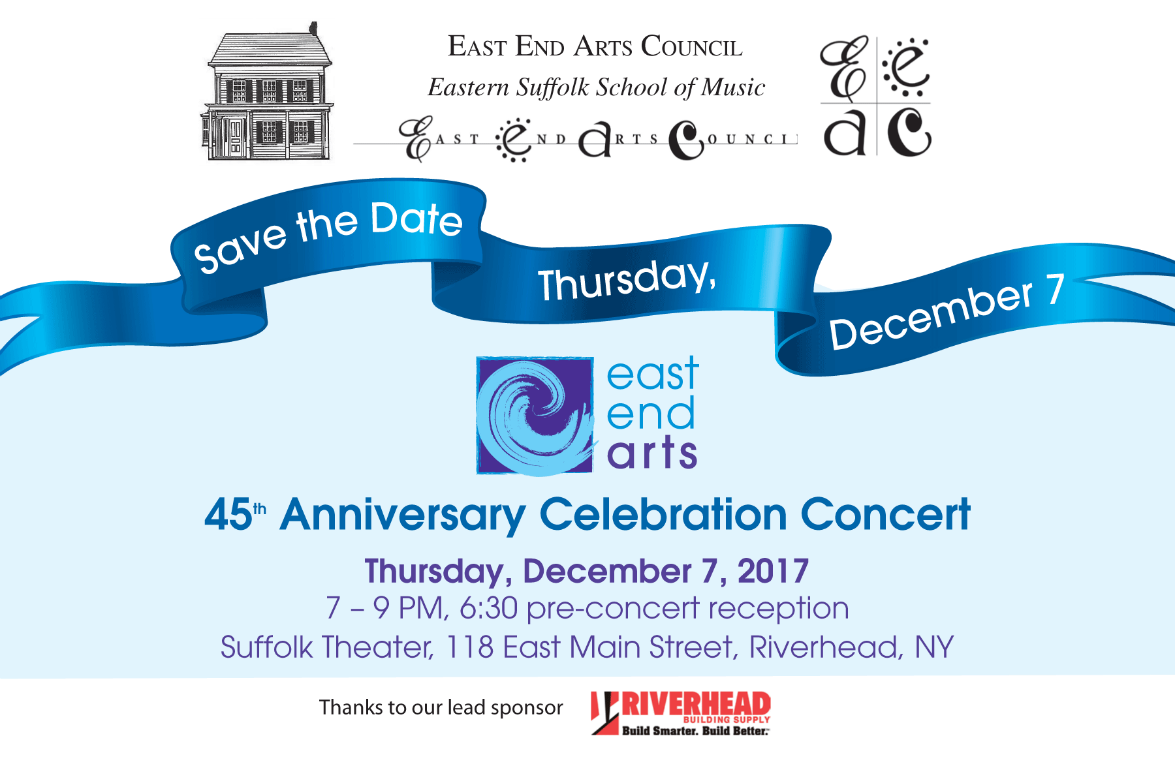 East End Arts Celebrates Turning 45!
Join us for a special celebration concert
Performances by faculty, students & families, and memorial tribute presentations
---
THE SUFFOLK THEATER
Thursday, December 7, 2017
7 - 9 PM
6:30 PM Pre-Concert Reception
Come celebrate East End Arts - the past, the present and everything in between!
---
Celebrating the people that have studied, taught, worked, volunteered and belonged to East End Arts. A full rich history of folks that believe in the power of the arts to change lives, create memories, build relationships, improve communities and guide our artists towards amazing opportunities.
We're proud of who we are. We're proud of where we come from. We're honoring EEA and ESSM leaders who helped make our history strong and vibrant, with tribute songs dedicated in their memory.
---
CLICK HERE to purchase $20 pre-sale tickets!
Thank You to our LEAD SPONSOR


For information about sponsorship opportunities, contact East End Arts: info@eastendarts.org or 631-727-0900 x301